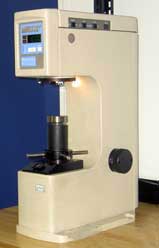 In house Quality Control procedures include hardness testing, surface testing and dimensional inspections.

RIL utilizes approved vendors for non-destructive examinations (NDE) and sub-contract heat treatment and welding.
Reinhold Industries Ltd. is currently working in compliance to and towards its API 6A Q1/ISO TS-29001 and ABSA registration approvals.
Reinhold is committed to meeting and exceeding its customers quality demands.