Product Line
---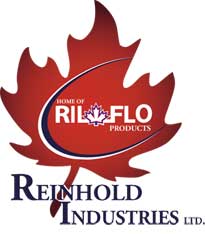 This section is currently under construction.
Improvements are being made to serve you better.
The following is a list of products currently available for sale:
Flow Control Components

For more information, please email us at doug@rilflo.com or
phone 1-(780) 434-8552
Reinhold Industries Ltd. welcomes the opportunity to work with new suppliers to distribute their products that relate to our industry.