Chemical Coating Applications

---
"Rely on RILCOAT for all your Coating requirements"
RILCOAT Industrial Coatings has staff with over 30 years of experience who will
provide you with a wide range of top quality industrial coatings and quick turn around time to suite all your business needs.
RILCOAT 1: Molybdenum Disulfide (MoS2)
Used in applications where load carrying capacity, operation temperature and friction are of primary concerns. Moly coatings are thermally cured and thoroughly bonded to the base metal of the coated part.
RILCOAT 2: LUBELOK 2006
LUBELOK 2006 is a solid film lubricant that is specifically designed for high temperature environments and is typically used on fasteners, valve components, bearings, seals and gears. LUBELOK coating is thermally cured with a solid film lubricant with MOS2/graphite base utilizing a silicone binding process. In addition to high temperature resistance, LUBELOK 2006 has good wear life and low friction and low static effect.
RILCOAT 3 Xylan 1052 | RILCOAT 4 Xylan 1070 | RILCOAT 5 Xylan 1840

XYLAN is a registered trade mark of the Whitford Corporation and is made up of composite materials that have a high temperature resistant organic polymer along with lubricants with low coefficient friction.
Xylan coatings posses the following qualities:

Low friction
Corrosion and chemical resistance
Weather resistance
Wide temperature operating range
Excellent application and adhesion
Pliability
Wide range of colors

RILCOAT 6: TEFLON
Teflon is a registered trademark of DuPont Canada. DuPont Teflon coatings are High performance coatings that are formulated with fluro-polymers and resins to create tough and abrasive bonds for use in a wide variety of applications Teflon coating possess the following qualities:

Low coefficient of friction
Non wetting
Heat resistance
Chemical resistance
Nonstick properties
Wide temperature operating range
Wide range of colors.
RILCOAT 7: Zinc Phosphating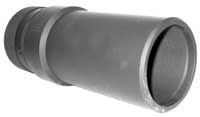 Using parts washer and halogenated solvents are used to remove debris such as oil and grease, etc., zinc phosphating is used to improve corrosion resistance enhancing visual appearance of the product.
Other Coatings, Applications and Coating Services:
Painting (spraying, air and furnace drying)
Grit blasting parts
Cleaning and Degreasing

The industry provides for a wide range of coatings and applications. We recommend that you contact our RILCOAT specialist to help in choosing the appropriate RILCOAT coating application and color for your parts.